Reinforce and widen the Sikandra-Rasulabad road in India.
In 2016, a new road was successfully built by our partner in India. On location in Sikandra-Rasulabad road, India.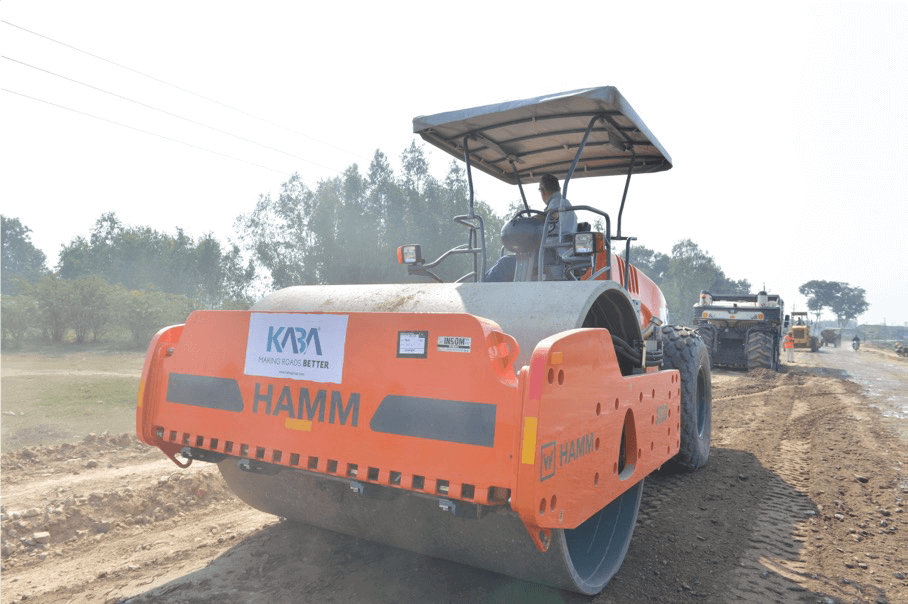 The working method and the application of GeoCrete® Sikandra-Rasulabad road in India led to a cost saving of 25%. The non-use of broken material provided a considerable extra saving with 18,000 fewer transports, resulting in a saving of 500 kg of Co2. The time saving was 10 months shorter with respect to the traditional working method.
Structurally stabilizing with GeoCrete® is an absolutely good solution abroad to expand the application area with cement producers. And also reduce Co2 emissions and deal more efficiently with concrete and asphalt. A good road has a social and economic function, making this innovative technology well suited to the objectives of governments and engineering firms.
GeoCrete® has a high elasticity modulus and increases compressive strength by neutralizing acids in the soil.
The properties contribute to the entire structure. There is no need for excavation, less use of primary granulates and a much lower CO2 emission resulting in lower costs for maintenance and repair.
Resume:
The saving of tons of broken material.
18,000 transport movements less transport.
A saving of thousands of liters of diesel and CO2 emissions
A cost saving of 25% A time saving of more than 60%
A more stable foundation than traditional in drought and heavy rainfall
Do you have a project or want to know more about the properties of Geocrete, then we invite you to contact us.